KumoKittDawn
Top Recruiter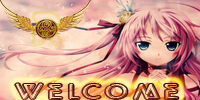 Posts

: 1112


Points

: 4569


Karma

: 42


Join date

: 2010-11-12


Age

: 24


Location

: Where am I...? >.>


Subject: About this RP Sun Jul 22, 2012 11:48 pm

---

[This RP is being used as a training session between ZaneClark+ and myself (KumoKittDawn) ]

Year of the Dragon, Rabbit, and Monkey...
We see these on the paper mats at Chinese restaurants.
And some of us can't help, but wonder...
Why is there no year of the panda?
Or even a year of the sheep!

I ask myself this everyday.
After so many centuries of roaming the Earth,
I settled on going by the name of Xander Tsuyosa.

I take it upon myself to gather together very special beings who shift between certain
animals when hugged by the opposite gender.
These people form my family, the Tsuyosa Household.

I suppose you can call us a family of misfits or rejects
who never had a chance at the spotlight.

And it's through our family and it's connections that we compete (against
many other "special people") for the chance to
finally be seen and accepted through the Chinese Zodiac.

We have recently been focusing on beating an opposing family
(The Soncho Household) to break our animal shifting curse.
You simply have NO idea how tough it is to not be affectionate with a partner...

At this point, all we know is that they're against us and we'll do anything to win.

To break this curse, we have to infiltrate their home and steal a very
valuable family jewel that holds the power to set us free.
They also have a leader themselves who holds the same power that I do and
that makes it a challenge.

While keeping up with my 12 crazy siblings...
(6 males and females who literally act like animals.)
And constantly having to erase the memories of humans who know way too much...
I'd rather be an animal than be the zookeeper to all of this shenanigans.