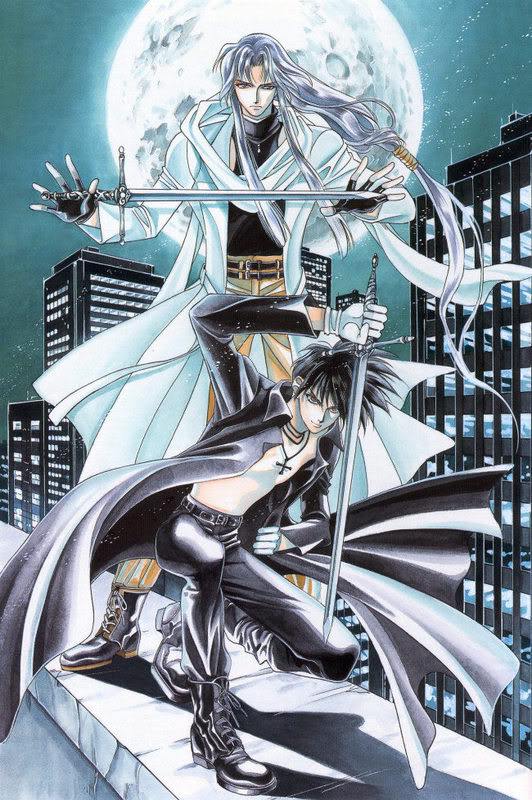 Name:
Hikari no Yami
(Guy dressed in white)
Age: 20
Gender: Male
Orientation: straight
Height: 6' 2"
Hair: White
Eyes: Gray
Powers: Using the blessings of the White Angel.
Abilities: Manipulation of light and "holy" fire.
Weapon: Double Edged Sword
Race: Human
Likes: Soft orchestral music, interesting fights, conversing in french, Guardian Angels: Junsuina and Unmei, his brother, and chivalrous honor.
Dislikes: Loud noises, loud people, unnecessary evil.
Hobbies: Reading, writing poetry, and star gazing.
Personality: Hikari is very quiet and observant. He isn't one to mince words and likes to get right to the point. Many see him as cold an distant, but to those that get close to him he is actually very warm.
Bio: *See Below*
After receiving his blessing, Hikari was favored by the angel Raziel and thus was granted training and abilities by the angel. After finishing his training, Raziel left him to pursue the remainder of his life. Immediately, Hikari went to find his twin. After finding each other they began to travel the world together.
____________________________________________________________________________________________________________________
Name:
Yami no Hikari
(Guy dressed in black)
Age: 20
Gender: Male
Orientation: straight
Height: 6'
Hair: Black
Eyes: Golden Brown
Powers: Tapping into the Dark Angel's power.
Abilities: Forced Illusions, Putting people to sleep, weakening one's will, weakening one's soul, using dark aura to form into actual objects, flying.
Weapon: Double Edged Sword
Race: Human
Likes: Spirit Pumping Music, Humor, Quick battles, Guardian Angels: Junsuina and Unmei, his brother, serving his purpose as Messenger.
Dislikes: Sin, 'High' evils (demons), waiting, books, medicine, the government.
Hobbies: Hanging out with his brother, watching tv, training, fulfilling his duty as Messenger.
Personality: Yami is energetic and ready to take on any challenge. Despite the way he acts he's very reliable and a cool person to be around. He tends to get along with most people as long as they are cool enough.
Bio:
It's a normal day with Tony (
Hikari
) and Ron (
Yami
) sitting down in the house, on a couch, in the living room, watching the News. It tells nothing but ill filled stories about whats happening on in the world.
-"What's going in this world.." Tony sighed saying in distress.
-"It's getting more and more corrupt that's what I can tell you! Sheesh I can't even walk to the store wearing a silver watch without feeling like i'm going to get mobbed or killed for it.." Ron responded in an agitated tone.
Soon after two beautiful angel sisters beings appear before them. Both 6 feet tall. One who's colors are based white the other based black. they introduce themselves as Junsuina and Unmei Tsubasa. The men quickly jump from their seats startled, but the two angels tell them to remain calm. They are angels and they are here on a mission sent by God. So the brothers listen in and basically they are told they are meant to be "Messengers".
-"A Messenger for Earth? Similar to Jesus then.." Tony questions.
-"Yes and no. Jesus came to be a messenger to be a living, walking example of how to live like Christ. However, you two will be messengers by action as God's swords." Unmei, the black winged angel, explained.
-"You all's mission is to extinguish all sorts of 'High' evil and convert and purify the souls of 'Low' evil." Junsuina, the white winged angel, further explained.
-"'High' evil? So like people who hold others hostage at gun point, serial killers, and or rapist?" Ron questioned to the best of his reasoning.
-"No. Those are actually considered 'Low' evils. The 'High' evil refers to the monstrous demons and other beings that belong in the Pit of Hell." Unmei answered while walking over to one of the two couches in the living room. She sat and requested the others be seated as well.
-"The reason why God has chosen you two to do handle this is because out of
all
the humans living here on earth, only you two are capable of doing this. You should feel honored that our Father has been willing to bless you." Junsuina exclaimed while sitting next to her sister.
The two angels then fill them in on guidelines. As a Messenger, whenever they see any form of evil act they are to stop it. However 'Low' evils do not to be punished by death. They gave the example of the person being held by gun point. It would be the Light Bringers job to convert that person by the sword, but without killing them. They also state even though its the Light Bringers job to convert low evils the brothers must think of themselves as one. Light and Darkness is a balance. Too much light isn't always good as goes for the darkness. Especially for humans as corrupt as they are. 'High' evils in turn need to be dealt by the Dark Bringer who extinguishes that evil from the face of earth and sends it back to Hell. The angels tell them that actually both the light and darkness can act as Dark Bringer but it is harder to do for the Light Bringer, simply based on the job requirement of his ability. However, its not a far off impossible thing to do. The brothers are told "as brothers they are" and even when they receive the blessing they will remain brothers forever even moreso than they have ever felt. That they will always have to know that they are partners and should never 'want' to do anything alone. But will do something alone if need be. The angels ask them if they understand the primary roles of the Light and Dark Bringer and are they ready to take on the task.
-"Yes, we understand. We'll do it for God's sake!" The brother's said in unison while seated.
The sisters smiled and stood up from their seated position. Junsuima walked to the front of Tony and Unmei walked to the front of Ron. The angel's touched the men's heads and the room lit with a blinding light as the men's image now look as they are above. Their clothing and hair symbolizing what task they have as Bringer. The angels then tell them that even though they do have the power they need to train and awaken in it. Even Jesus had to face the temptations and everything else a human had to go through to live. So in order to achieve power they would have to train like the athletes or practice hard as the artist trying to aim for the top. The only difference should be that they aren't doing it for themselves, but for the world.
-"Tony from this moment on you shall walk the Earth with your new name Hikari. Ron your name is now Yami" Junsuina said happily smiling.
-"Even though your bodies are anew you are the same men as before. Continue to go to work just because you're souls are now Blessed does not mean God will spoil you. You must earn your money and uphold yourselves as you have been. Jesus had to perform the duties as a human as well keep that in mind. Do not abuse your powers either. What i mean by that is you can't use them for convenience. For example, if the power goes out you must do the humanly thing; either light a candle or power the house by a generator. Do not under any means use your power of light to lighten the room. That is a blatant misuse of your powers!" Unmei said strictly
-"Yes, and alongside that you mustn't at all kill a human! Even if he or she is demon possessed you cannot kill them! If you run into such a situation. Light Bringer you must do your best to release the demon from that human's soul while the Dark Bringer awaits his moment to strike the demon directly to wipe it out. Understood?" Junsuina also said strictly waiting for the men to show that they understood clearly.
The angels tell them that the guys that they are their guardian angels and if they ever need them for informational assistance or anything just to call them. They also let them know that they aren't fighters, so if they are in a battle don't expect them to come rescue them. Before leaving, Unmei remembered something they almost forgot which was the topic on death.
-"Listen closely you two. There's a chance that you may die while performing your tasks. If you were to die, like Christ, our Father will allow you both to be resurrected once. If you are to die a second time then your soul will be taken into Heaven. Fear not, you two have duties to fulfill therefore, God will have you in His hands and you will not pass on before your time is due as long as you act your job as Messenger appropriately. Be reassured of that." Unmei nodded as she felt Hikari and Yami understood.
The angel's smiled and turned away together and disappeared. The men were left in the room as Messengers.
Hikari: Yami, it seems are lives have taken a huge leap. Tomorrow morning we will go about training ourselves to unlock our powers and abilities.
Yami: Yep! We sure will!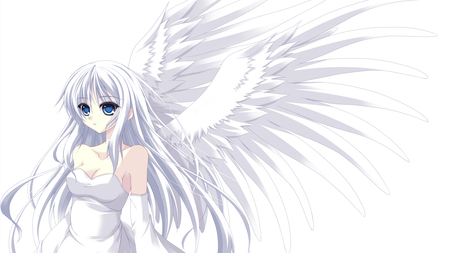 Junsuina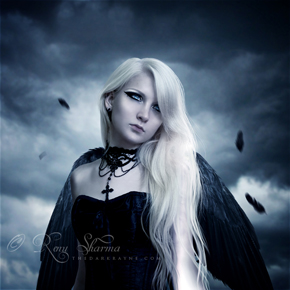 Unme

i