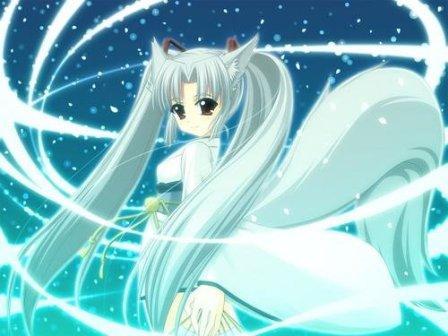 Glancing up at the sky the girl looked over the land she had acquired not only from her father and mother but also from her own power. After a while the girl closed her eyes and let the wind blow through her hair and clothes.
"It is so peaceful..." she said softly, "Yet somehow I can smell the blood in the air from another kill. Human..." she opened her eyes and reached to the small pouch at her side. Touching it gently she bit her bottom lip. "I feel as if I have to gather the rest up. For some reason I feel...like it is my destiny to bring you together..."
Opening her eyes, her face set into a look of determination. "Why I called you brother I do not know. But what I do know, is that I will not sit and wonder. I will find out the reasoning."
--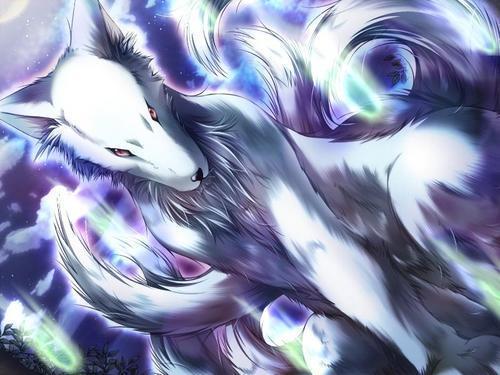 A white wolf jumped down from a cliff, landing gently on it's feet and walked towards her.
"Milady...there have been movements in the west of a large demon. From what the guard said, the demon screamed about power and other nonsense. But he said that the demon cried out in pain. The demon is heading straight towards us."
The girls eyes turned to look at the white wolf and nodded, "Thank you Hikaru." she said and turned, her white tail brushing up against her arm and followed after the wolf. For some reason she felt as if the demon was after her, or at least after what she possessed.
Jumping up onto higher platform she glanced around their area and noticed movement in the distance. Suddenly there was a scream then silence.
She stood there.
Quiet.
Listening.
Waiting...
After a small moment of silence there was a loud roar and a large demon emerged from the forest, pulling itself up. It had a large club in it's hand and it's body was red.
"The power!!" It laughed, "This is great! The Kurai shard has so much power!" his eyes found the girl, standing there in a pure light and aura with the white wolf by her side. "You. Give me the shards that you possess!" he said and raised his club, sending it down towards the girl.